You're only a click away from transforming your work life and discovering new levels of fulfillment.
Sign-up now (free trial)
Get your team on board to collaborate and communicate effectively with the Hello Mindful App Team version.
Learn More
What can Hello Mindful do for you?
#1. Start your day like never before
Start your day with a mindful moment asking the question "What do I intend to accomplish today?" and jot these down in the Today Page in the Hello Mindful App.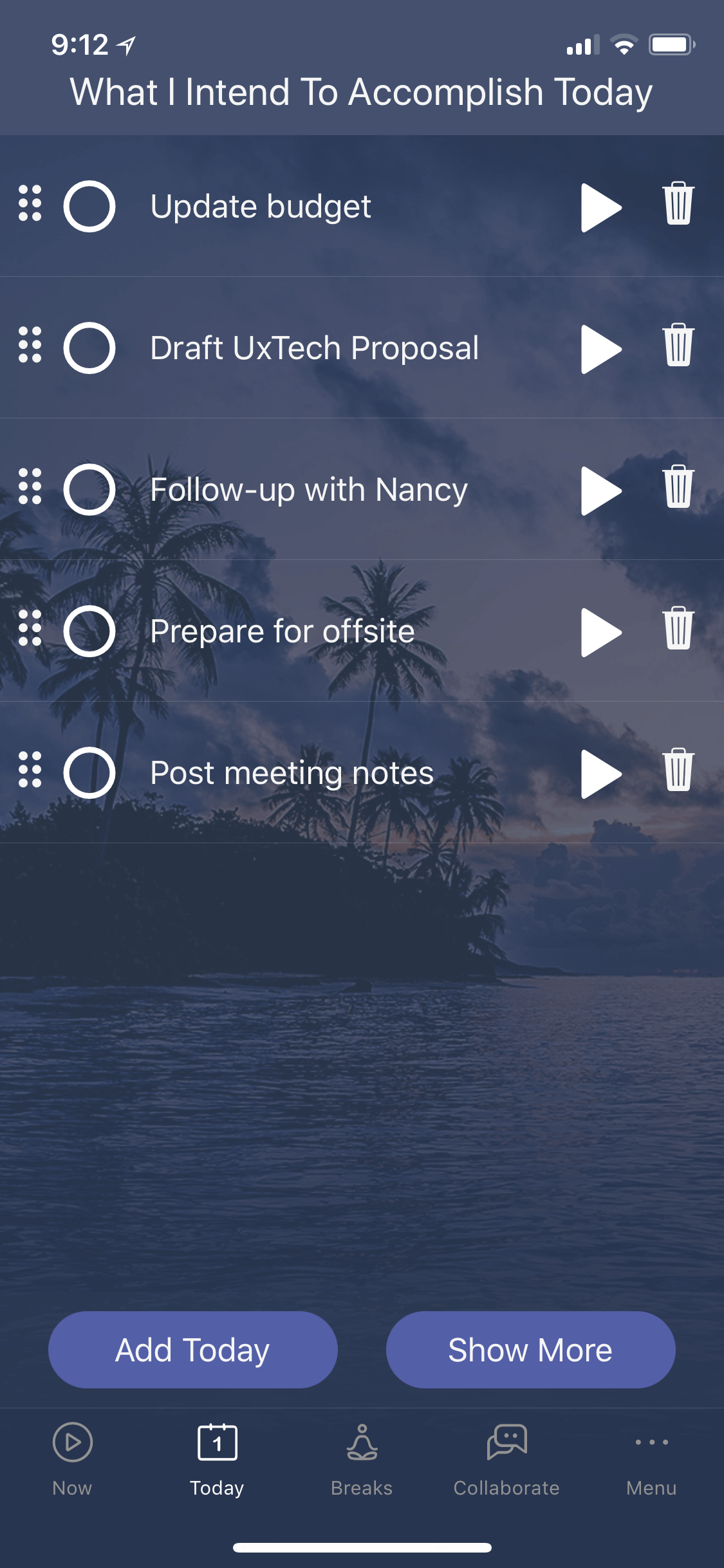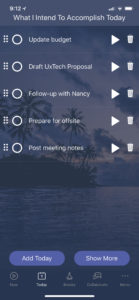 #2. Capture distractions so you can stay focused
When your mind wanders or you get interrupted, capture these in the Capture Page in the Hello Mindful App so you can stay focused. 
#3. Sharpen your focus on the present 15 Minutes at a time
Make an intention for what you want to do during the next 15 minutes (or a time increment of your choice), and do it! This will help you work assertively rather than reactively for a concrete amount of time.
#4. Take mindful breaks throughout
A Mindful Break is a moment to recharge your mind and body so you can stay engaged and avoid burning out at work. Design your breaks in the Mindful Breaks Page and set reminders.
#5. Collaborate mindfully with your team
Invite your team members to collaborate with you so you can respect each other's focused time and still communicate and manage urgent issues and questions when they come up.
Get Onboarded With our 21-day Onboarding Program
Changing habits takes time and is best accomplished with the support and help of a community. Join the onboarding online portal now so you can get the support you need and be successful!