Register here for the online portal and visit the getting started instructions to

get started quickly and easily.
Life will never be the same!
And there is more: Join our Webinars With Inspiring Thought Leaders
To get the insights, techniques, tips, and most importantly the motivation you need to make this transformation
Took place on Mar. 18th. Recording available for Viewing
Designing Your Life, Mindfully!
 by Dave Evans
In this webinar, Dave Evans, the co-author of the best-selling book Designing Your Life and a thought leader in the Designing Your Life global movement that he and Bill Burnett pioneered at the Stanford Design Program, will engage in an profound conversation with us about the key mindsets and behaviors behind building a life that is meaningful and that really works! Join us and hear Dave talk about what curiosity, reframing problems, being mindful of the process, and engaging in radical collaborations can accomplish. This webinar is also part of our Mindfulness @Work 21-Day Challenge, helping our participants be more mindful throughout their workday, including implementing the Designing Your Life technique of tracking their level of engagement in the variety of tasks that they do in order to gain real data and increased clarity as they design their life! 
About the speaker:
Dave Evans has worked in alternative energy, telecommunications, and high tech. As an early member of the advanced systems group that built the technology that became the Macintosh, he led the first computer mouse team and laser-printing projects, before leaving to co-found the software giant Electronic Arts.
After more than thirty years of executive leadership and management consulting in the high tech world, Evans realized that what he really wanted and needed to do was help people rediscover purpose in their jobs and lives. He joined Stanford's Design Program, where he now co-teaches the incredibly popular Designing Your Life course, which helps undergraduates discover their paths after graduation.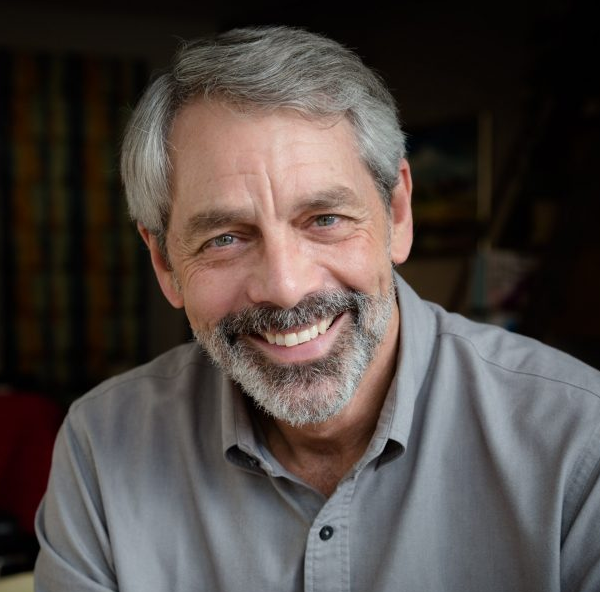 Dave Evans is the co-author of the best-selling book Designing Your Life: How to Build a Well-Lived, Joyful Life. In this book, Bill Burnett and Dave Evans show us how design thinking can help us create a life that is both meaningful and fulfilling, regardless of who or where we are, what we do or have done for a living, or how young or old we are. The same design thinking responsible for amazing technology, products, and spaces can be used to design and build your career and your life, a life of fulfillment and joy, constantly creative and productive, one that always holds the possibility of surprise.
Took place on Mar. 25th. Recording available for Viewing
Mindfulness Meditation @Work and Beyond
, by Scott Shute
In this webinar, Scott Shute, Chief Mindfulness Officer and former VP of Global Customer Operations at LinkedIn, will share invaluable insights on the role of mindfulness meditation at work and beyond. Scott started meditating when he was a teenager, a practice that grew over time and led him to eventually spearhead the mindfulness movement at LinkedIn enabling thousands of employees to experience amazing benefits including reducing stress, increasing self-fulfillment and improving work results. Scott will discuss how mindfulness meditation can lead to more compassion and authenticity at work, therefore allowing us to "show up" more fully and bridge the gap between our passion and our work endeavors and therefore redefining our relationship with work and our enjoyment at work.
This webinar is also part of our Mindfulness @Work 21-Day Challenge, helping our participants leverage the Hello Mindful App to work more mindfully throughout their workday as well as adding mindfulness practices to achieve the benefits discussed in this webinar.
About the speaker:
Scott Shute is the Head of Mindfulness and Compassion, at LinkedIn.Scott has been an active advocate for customers and employees in the technology space for over 20 years, with roles ranging from sales, customer advocacy, and customer service leadership. Previously, he was the Vice President of LinkedIn's Customer Operations organization.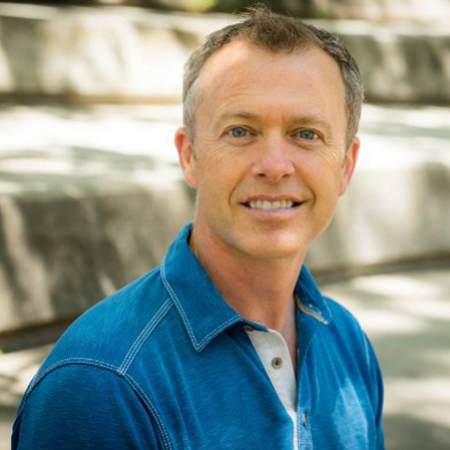 Scott Shute, Head of Mindfulness and Compassion, LinkedIn
 In his current role as Head of Mindfulness and Compassion at LinkedIn, Scott blends his lifelong practice and passion with his practical leadership and operations experience. His mission is to change work from the inside out by "mainstreaming mindfulness" and "operationalizing compassion."
Took place on Feb. 20th. Recording available for Viewing
Happiness & The Practice of Mindfulness
, by Dr. Fred Luskin
In this webinar, Dr. Fred Luskin, the founder of the Stanford Forgiveness Projects and author of the best-selling book Forgive for Good, will explore the practical implementation of the science of happiness, based on research that shows the central importance of strong relationships, a motivating positive purpose and a capacity to savor the good in one's life. Underlying each is the need for mindful attention to our goals and priorities. These elements when coupled with the decision to pay attention as our life whizzes by allows us to feel both a bit happier and more in control. This webinar is also our launching pad for the Mindfulness @Work 21-Day Challenge and an opportunity for you to be part of this challenge. Join us and discover amazing insights about happiness, mindfulness, and your opportunity to make 2019 a happier and more accomplished year.
About the speaker:
Dr. Luskin founded and currently serves as Director of the Stanford University Forgiveness Projects.  He is also Senior Consultant in Health Promotion/Wellness at the Stanford University Health Center and Department Chair in Clinical Psychology at Sofia University. At Stanford Dr. Luskin teaches classes on Positive Psychology, The Art and Science of Meditation, Forgiveness, Wellness, Flourishing and The Psychology of Storytelling to undergraduate and graduate students.   He also conducts numerous workshops and staff development trainings in relationship enhancement, stress management and positive psychology through the Stanford Be Well program.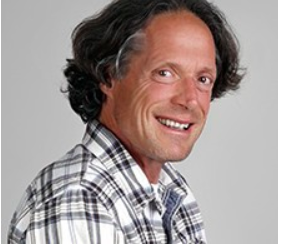 Dr. Luskin is the author of the best-selling books Forgive for Good: A Proven Prescription for Health and Happiness and Forgive for Love: The Missing Ingredient for a Healthy and Happy Relationship. His book Forgive for Good is the best-selling self-help book published on the topic of forgiveness.  His research has shown that the Forgive for Good forgiveness methodology leads participants suffering from a wide range of concerns to improved physical and mental health.